Monday, July 4, 2011 | 06:44:41 PM
There are few classic New York events that everyone knows about, the Macy's Thanksgiving Day Parade, the New York Marathon, Times Square New Years, and Nathan's Hot Dog Eating Contest. New Years is fun, but I really remember when Kobayashi was dethroned by Joey Chestnut (and last year arrested!) I've always wanted to see it, and this year, I got to see it with some special access. Anyway, without further ado, here are my best images from today.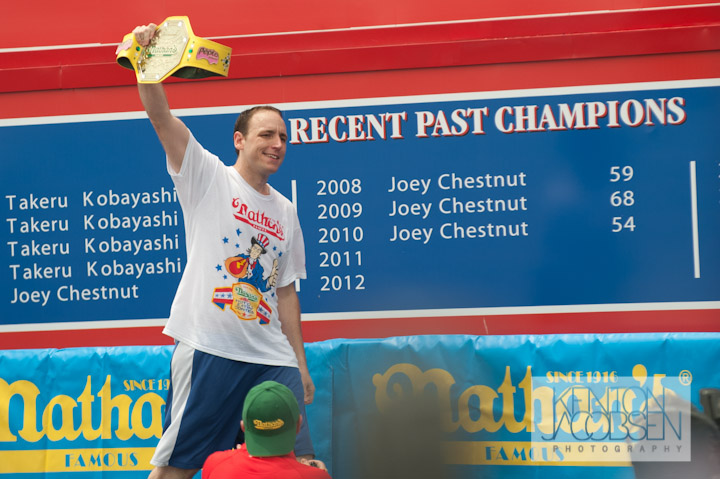 As Joey enters with the mustard yellow belt, he passes a wall of his past accomplishments.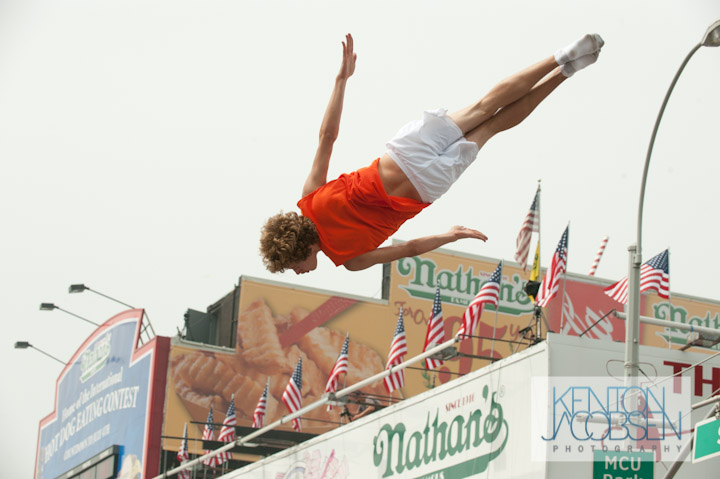 An 18-year-old member of the trampoline team "The Skywriters" entertains the crowd while they await the hot dog frenzy.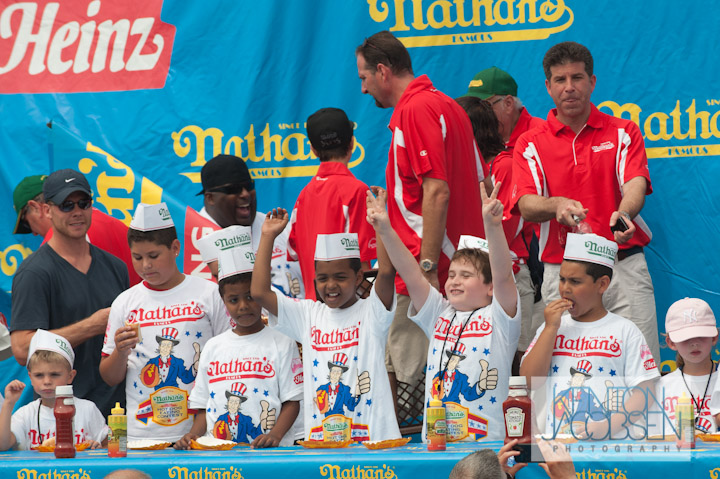 Kids are up first in the best manners contest.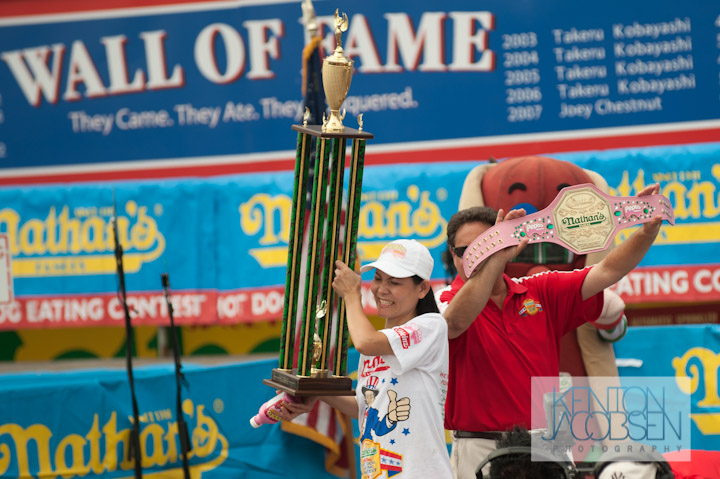 Sonya Thomas won the women's competition with 35 hot dogs eaten.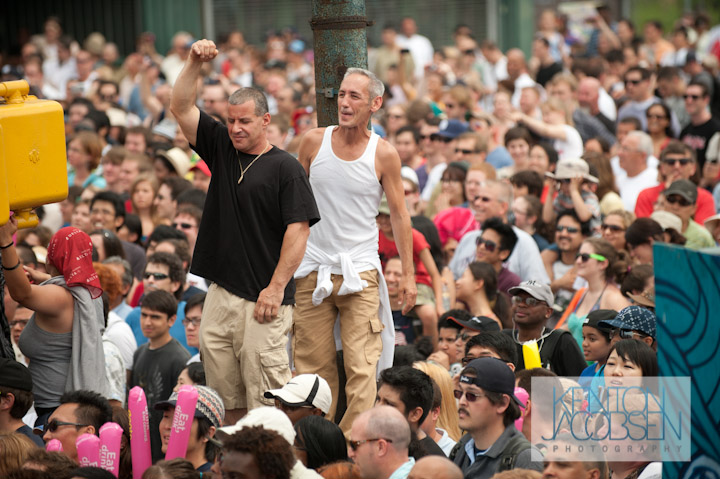 Thousands of people jockeyed for a good view of the stage.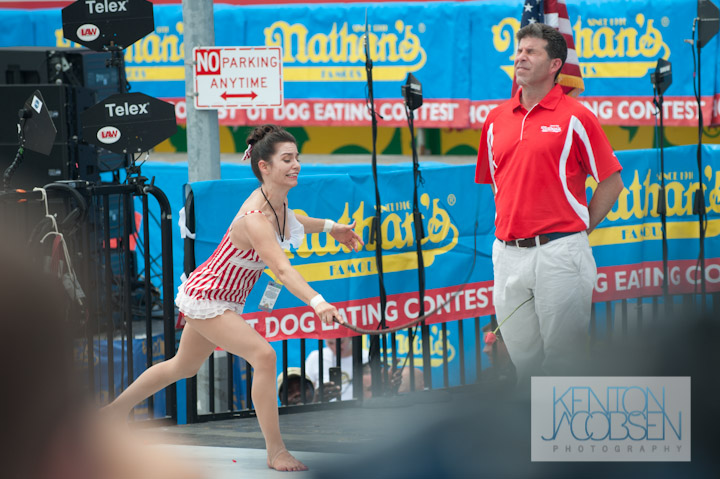 A member of the bull whip team the petals off the rose held securely in Nathan's CEO's. . . well.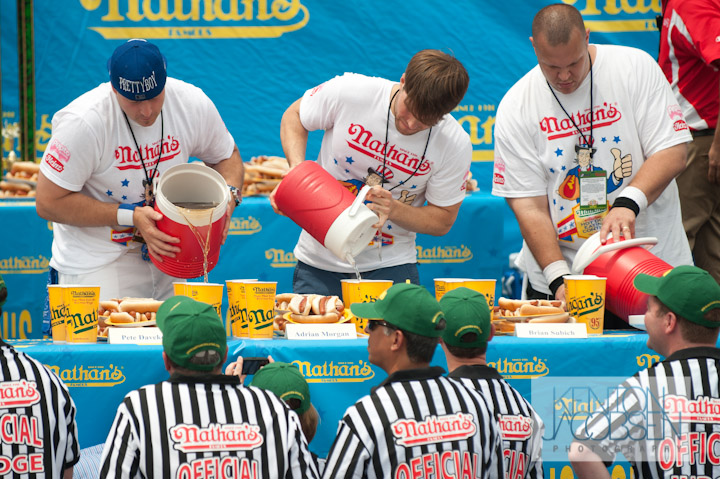 Eaters prepare their beverages.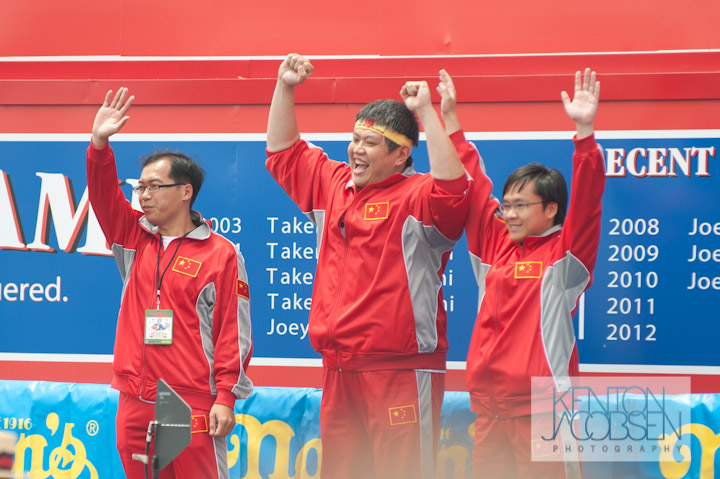 The Chinese team arrives. Unfortunately, none of them placed.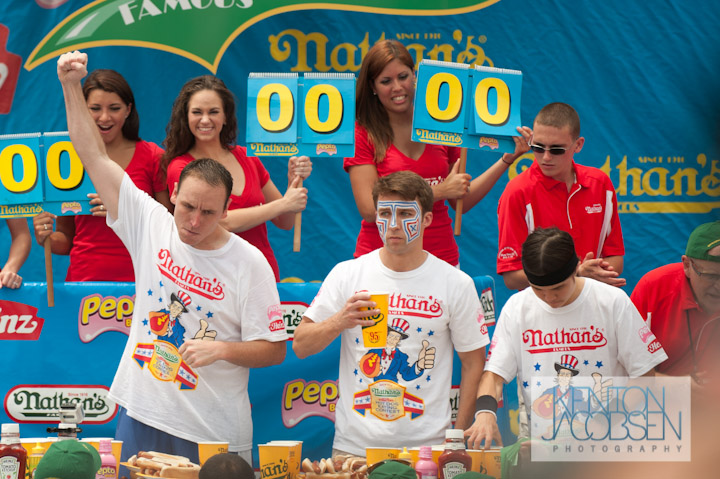 Joey is ready to begin as the crowd counts down.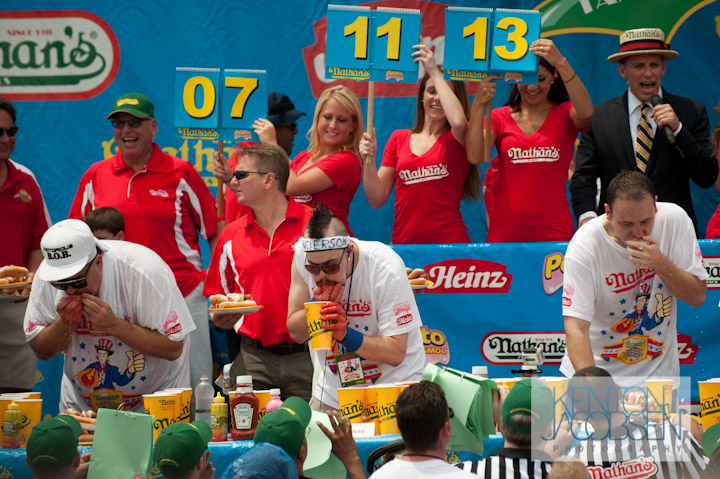 Patrick Bertoletti's hands were stained red by his choice of beverage.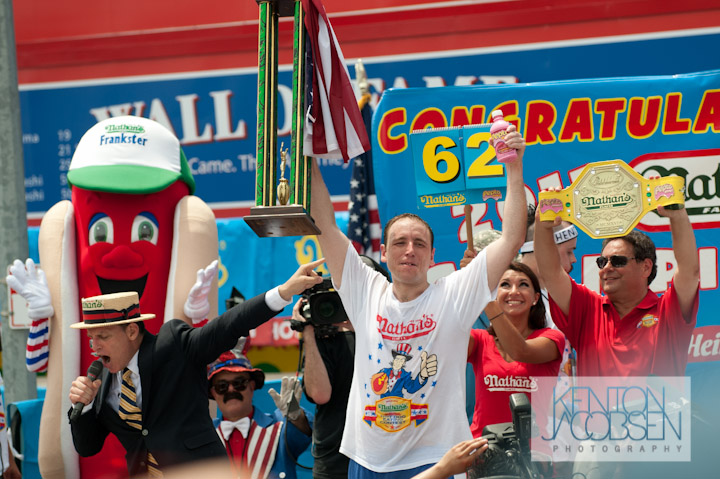 George Shea announces Joey Chestnut as winner with 62 hot dogs consumed.