Saturday, August 27, 2011 | 09:44:09 PM
I went into Manhattan to see how things were going over there. My driver (since there is no subway service) said that he's worked every NYC disaster for the last 10 years and was excited to get some extra cash today from the storm rates.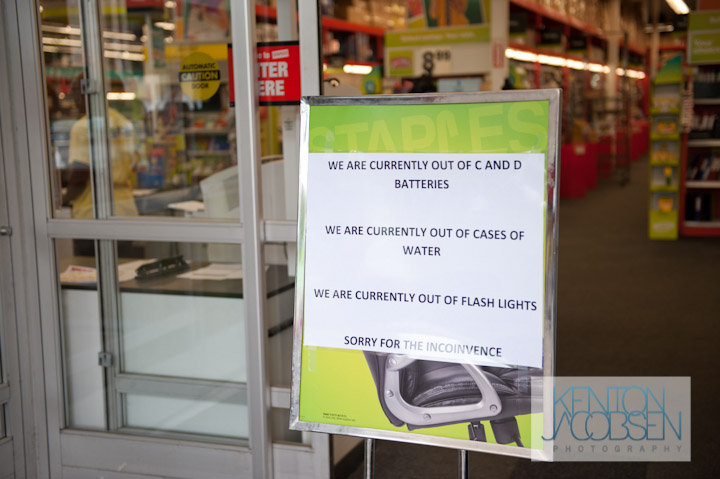 Staples had a sign with all of the things that were out of stock.
Plywood covered a good deal of the historic Flatiron building.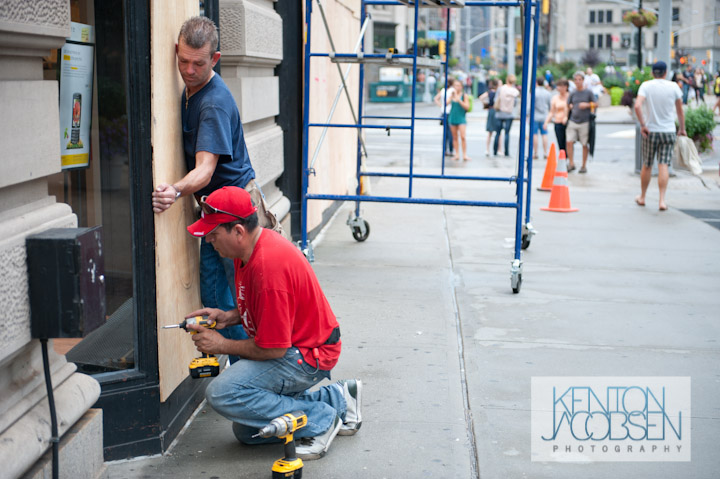 Workers install plywood on the Flatiron building.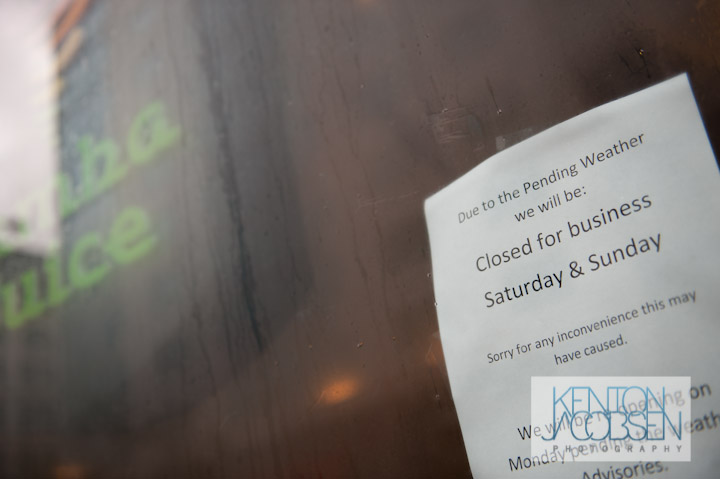 The great majority of stores in lower manhattan were closed for hurrican Irene.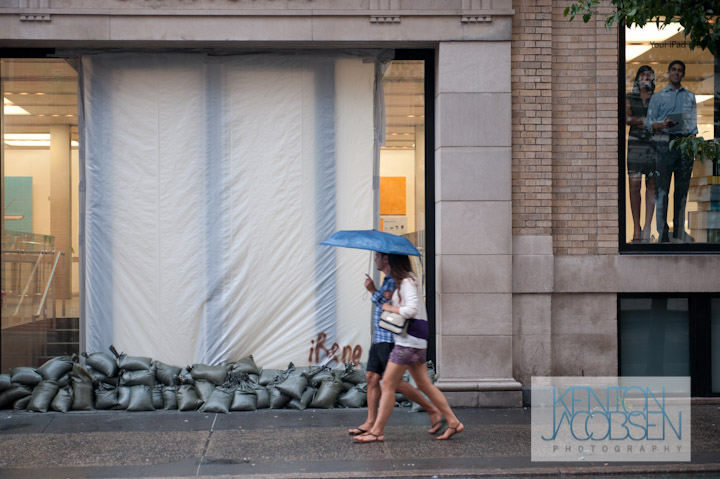 SoHo Apple store closed, covered, and sandbagged. Some helpful individual added what appears to be an Apple friendly hurricane name.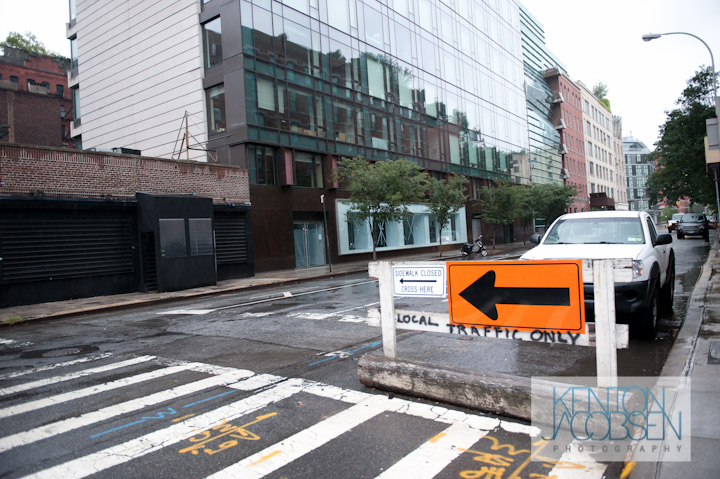 Streets closed in the Battery Park City area--part of evacuation area A.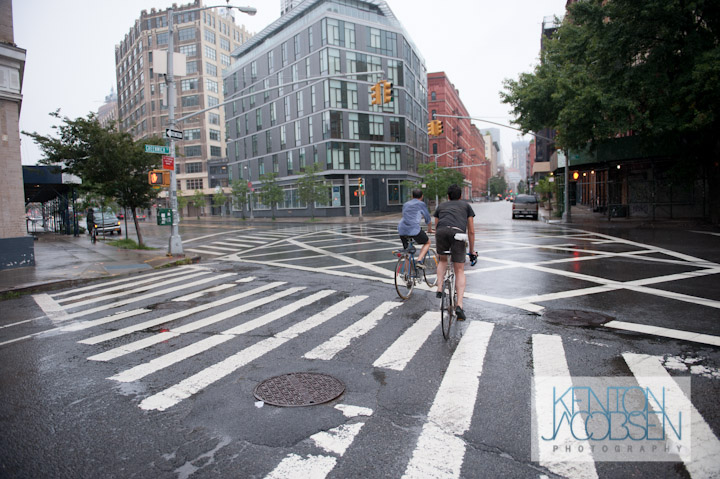 Very few cars were on the street, so bikers had plenty of space to ride.